Ursula, you travel a lot and get to know new companies all the time. Do you notice that something has changed in the acceptance of QM recently?
Definitely. Look, I'm mostly traveling to companies that are at home in the Media, Creative Industries, IT, Consulting, Education and Social Services. These are highly people-focused organizations. As a Quality Representatives, you meet teams that understand the requirements of quality management and want to have some say in it. This interest has always been quite pronounced. But now at the latest – with the entry of millenials and post-millenials into the job market – it has become even more pronounced. Quality Representatives would therefore do well to focus even more strongly than before on cooperation and participation. Fortunately, there is also some tailwind from the regulatory side.
In what way?
I'm referring in particular to the latest revision of ISO 9001, which dates back to 2015 and is therefore a good seven years old. Nevertheless, the innovations in it still have a very, very strong impact on current practice. This is particularly due to the fact that numerous things have been deleted from the standard that were far too formalistic and rigid. Like, the mandatory processes. And even the Quality Representative is no longer a real mandatory role. Instead, there are a number of tasks to be distributed around QM.
Does this make the standard a precursor to QM democratization?
If you like, you can put it that way. After all, the revision makes a decisive contribution to the fact that the departments can now really get more involved in QM. This means that all those who want to play an active role in shaping the goals and procedures of quality management can be picked up. Especially in young companies, this is often quite successful. In many established companies, however, the learning curve is somewhat longer.
Why?
There are usually a number of factors. First of all, participation is always tied to resources. In concrete terms, this means: How do I give the people in my team the time they need to work continuously on improvement projects and then, take on process responsibility? In order to release the resources required for this, management has to get on board. This is precisely where we need a change in thinking first and foremost. QM is then no longer a purely compulsory task for obtaining certification, but also a very important way of achieving the company's value creation goals.
The democratization of QM therefore depends first and foremost on the right mindset.
Without a doubt. In many places, however, this does not only concern the management level. Many Quality Representatives were also a bit overwhelmed by the new ISO. And with them, by the way, many an auditor. Initially, we all lacked orientation points that could be used to determine and then verify the conformity of a QM approach to the standard.
How to find these points?
The standard is structured in a context-related manner. This means that if you want to use it correctly, you have to clarify the operational context in which QM is supposed to bring added value. This means that you have to think much more than before about why you are doing something as a company, what goals are associated with it, and whether the current procedure actually brings the desired benefits. As a QM manager, I cannot find answers to these contextual questions on my own. Instead, I need the exchange with the departments and the management. Only in this way can I actually break down the ideas behind the standard into everyday operational terms. Central questions are then: What, for example, can really go wrong in our process organization? Or: What adjustments do we actually have to make to improve the quality of our products or the satisfaction of our customers?
Ultimately, it is a matter of translating the ISO specifications into the perspective of the employees?
Exactly. Which is quite a challenge, of course. After all, I then have to internalize both the standards and the process language of practice. Only if I am at home in both worlds will I be able to find the appropriate intersections. And in connection with this, I will also find the points of reference that I can use to inspire my colleagues for the standard. Quality Representatives can do this if they detach themselves from the texts of the standards. The goal is to communicate the ideas behind the texts. And here, too, it is very important to bring management along. The management of the company is also dependent on translation services provided by Quality Representatives.
So the democratization of QM has a lot to do with translation work.
Absolutely. But it is also important to remember that in addition to translating the standard into the language of practice, it is always a matter of translating it back into ISO. At the end of the day, the auditor also wants to know how the company's processes fit into the structure of the standard specifications. This back-translation is also a really complex matter. But it is worth it. Everything else is ultimately a waste of time and resources and basically only makes people unhappy.
This certainly also changes the professional skills that quality representatives should have.
Exactly. In democratized QM systems, Quality Representatives become process facilitators. They empower and support the teams. They collect optimization ideas and prioritize these ideas in light of QM goals. They mediate between management and the teams. All this happens in close consultation with the stakeholders. What is required, therefore, is a successful combination of an understanding of QM, an understanding of standards, an understanding of processes, and an understanding of management, with skills such as communication strength, persuasiveness, and enthusiasm. In addition to communicating the regulations, this means that you have to be able to listen, moderate and motivate, and if in doubt, coach or mediate conflicts.
Such skills tend to be considered soft factors. Nevertheless, in your view, they are the real key to success?
Absolutely. After all, employees will only join in if they understand that, ultimately, it's about their own personal work. And not about how to write papers for audits. The direct reference to one's own work is extremely important. That's precisely why I advise all QM teams to always pay attention to the so-called quick wins. These are improvements that are achieved as quickly as possible. Only when teams experience that something is actually changing for the better does their willingness to get involved in the search for improvements in addition to their day-to-day business grow. The same applies to management. Only when successes become apparent is there a willingness to invest resources in QM. In order to keep the motivation for real participation high, regular success experiences are extremely important. After all, it takes quite a bit of staying power to anchor the principles of QM, especially in day-to-day business. The small advances help keep everyone on the ball and make the democratization of QM really a success story.
Ursula, thank you very much for the interview.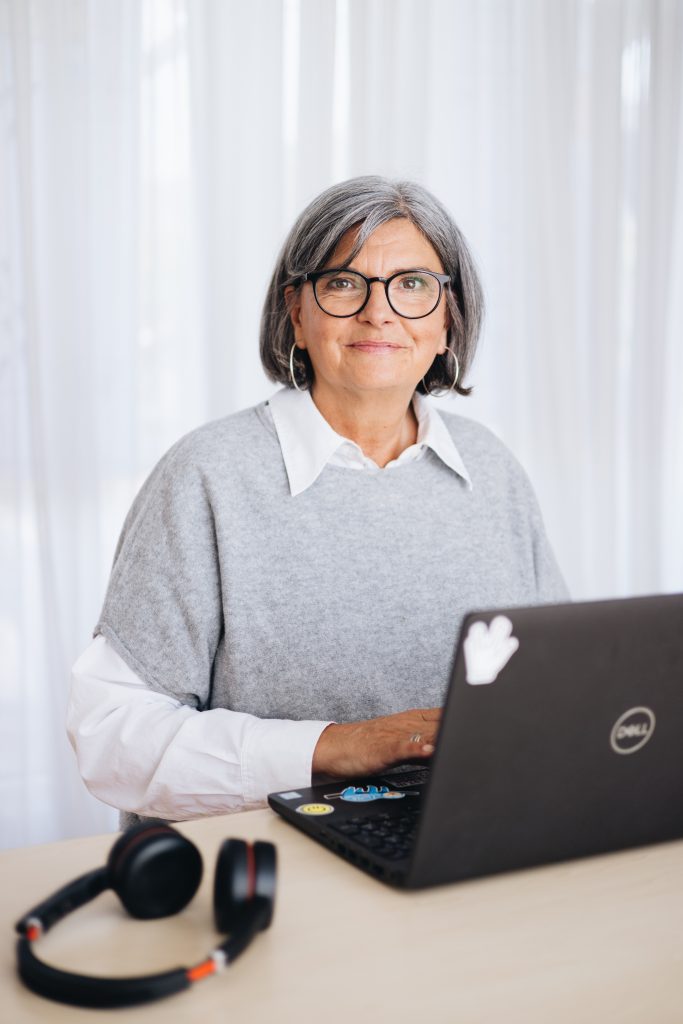 Ursula Wienken
General Manager
MQ Gesellschaft für mehr Qualität mbH
www.mq-koeln.de