What does democratization of quality management mean?
The term "democratization" is often associated with social development in the political sphere. Democratization also refers to the dismantling of non-democratically legitimized rule and the expansion and development of democracy in less democratic areas of society. This principle can also be applied to corporate sectors and helps to increase efficiency in many companies.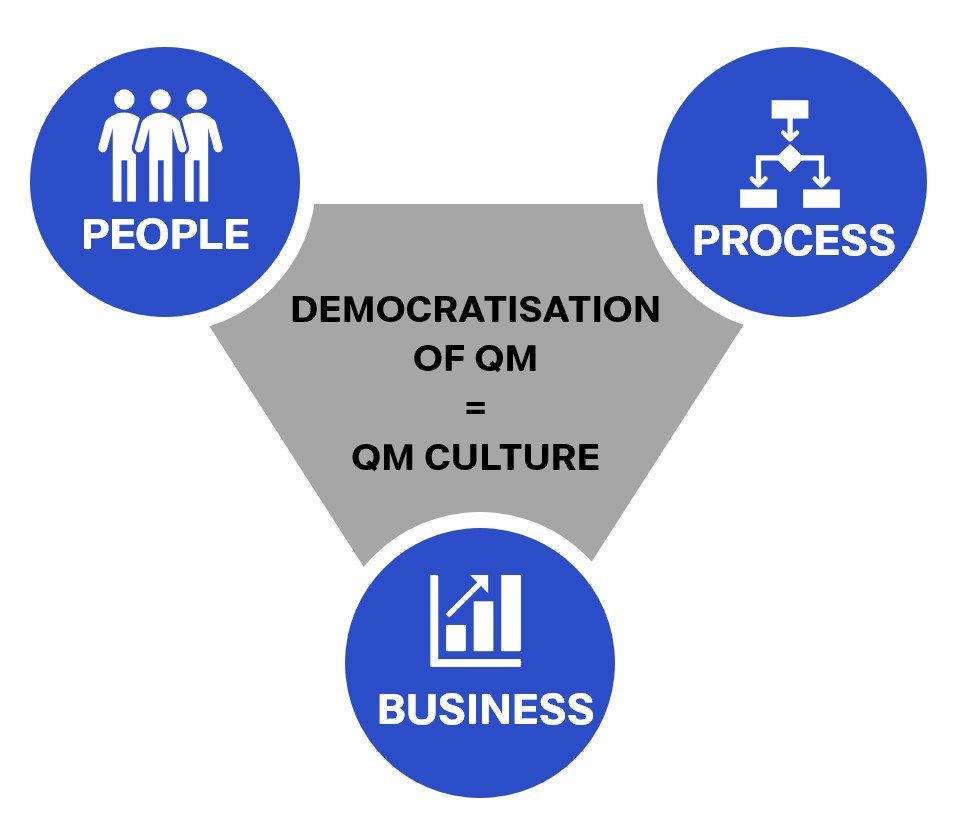 One example: In the past, specialist knowledge was only available to a small group of people in libraries. Today, specialist knowledge is easily available to anyone at any time and at low cost via the Internet.
This development is also necessary in quality management. This means that everyone can benefit from the democratization in the field of quality management via the technological changes and new possibilities. The availability of and access to relevant information is raised to a new level through innovations in the field of modern CAQ and QM systems.
Democratization in the area of quality management describes the integration of all relevant company departments into quality management processes. This is accompanied by a reduction of access barriers to QM methods and systems, as well as an increase in the availability of quality process data.
With increased analytical intelligence in quality management, which will be accessible to everyone via the cloud, quality managers, your teams, indeed, in the end the whole company will be more productive, faster and more successful.
QDA helps you democratize your quality management. Your colleagues from all relevant areas of manufacturing, but also operations, finance, sales & marketing and strategic planning will be efficiently integrated into your QM processes with QDA.
By integrating machine learning and artificial intelligence into established CAQ functionality, QM 4.0 with Predictive Quality becomes reality – Advanced Analytics are democratized. In the future, QDA will help your company to initiate precise and intelligent quality optimization measures faster. At the same time, QDA creates great added value in the daily routine of the quality process – your users have a modern, high-performance, intuitive and inspiring user interface in the browser at their disposal.