Five critical links needed for supply chain effectiveness
Regulators are keeping the pressure on when it comes to premarket quality and are forcing quality mandates further down the supply chain. These changes impact an organizations' existing quality systems and force them to be replaced or updated to align with the new standards. The mandate is simple, you cannot simply pass the blame onto the supplier. You must take responsibility for the quality of components produced by your supplier by testing and retaining documentation of their quality efforts.
When considering how to manage supply chain effectiveness you also need to recognize that first and second tier suppliers may operate under completely different rules and standards. It's not just that quality practices and control regulations may not be sufficiently stringent. Many times, expectations from material suppliers can be vastly different depending upon the products produced, international laws and corporate cultures.
So how do you bring your supply chain management under control and at the same time, drive it forward to create opportunities for cost savings and develop improved methods to reach your business growth goals?
System integration
A key initiative for supply chain management is the integration of your quality management system (QMS) with your current ERP system and other existing platforms within your environment. Properly orchestrating the integration of these systems can extend and complement your quality initiatives for effective enterprise-wide planning and resource utilization. In addition, customer use studies have proven that integrating quality systems with ERP results in substantial cost savings from reducing redundant management efforts, incorrect data collection, and system management.
QDA SOLUTIONS Supply Chain Management puts you in proactive control so that you can integrate your supply chain systems and extend your quality standards to your suppliers. The module provides you with the option and flexibility to use it as your primary quality system controller or take direction from and support your existing ERP platform. The solution electronically disseminates quality specifications to geographically dispersed suppliers, eliminating transaction errors, misinterpretation of issues and attempts to substitute unacceptably lower quality material inputs.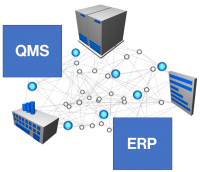 Incoming inspection
Incoming inspection is crucial in protecting both the internal and external customer. The core of an effective incoming inspection process is the inspection plan, which should be considered as a living document that pinpoints your critical quality attributes (CQAs) and is continuously updated and shared with your suppliers.
Dynamic sampling is a cost savings measure that allows you to identify and focus attention on at-risk incoming supplies while allowing those supplies with a good track record to proceed directly to production. This method automatically increases or decreases the number of samples needed, based on the rejection history of a product line or process. This is key especially for manufacturers who deal with a significant volume of incoming materials. The practice of dynamic sampling is far more efficient than always applying all quality resources to all deliveries.
With QDA Supply Chain, you can know in advance what materials are coming in, how to test them and what the issues are ahead of time. The solution supports comprehensive incoming inspection routines that culminate in detailed supplier assessment and grading. It captures detailed incoming inspection quality data and automates follow up of supplier issues with alarms and notification. The software's flexibility provides effective sample planning and tracking, PPM evaluations, a decision utility and an objection handling feature.
Perform your incoming inspection testing with statistic and dynamic sampling plans, including Skip-Lot-processes and Acceptable Quality Limits (AQL) Sampling plans. In addition, the Skip-Lot option implements a quality spot check procedure for deliveries from suppliers who have good track records.
Dynamic Sample Plans
Only test what is require based on supplier performance and quality history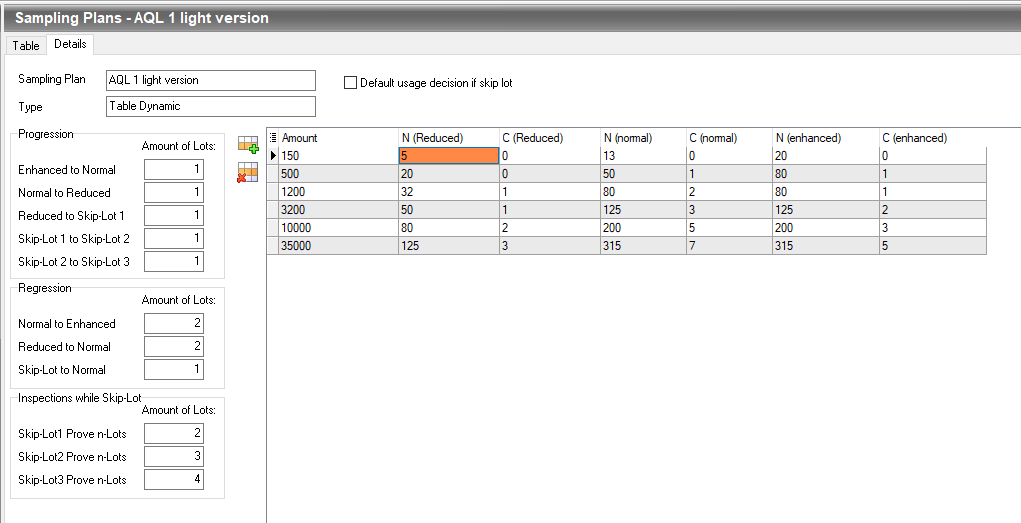 Non-conformances
One of the most effective ways to drive efficiency and bring swift resolution to product quality issues is traceability of a nonconformance directly back to the supply issue. With the QDA Supply Chain management, intuitive input of basic information and a specific error identification code initiates the nonconformance process. This input is aided by a troubleshooting guide, drop-down menus, and auto-fill options. Based on the input, the solution automatically gathers relevant quality and history data for processing and analysis.
Findings and solutions are identified and automatically communicated to the affected areas such as production, receiving, and design. The tool provides a full range of investigative supplier analysis including; corrective action (CIP), root cause analysis, tracking data, documentation and complaint related costs that can be pulled in for consideration when evaluating suppliers and their inputs. In addition, alarms and notifications can be set to alert you when certain conditions appear, such as repetitive failures, cost overruns and mission critical production runs.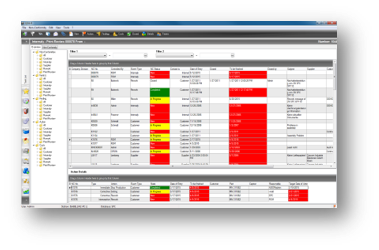 Manage complaints and keep them under control with automated workflows and integrated data from other relevant areas.
Analysis reporting
Once you have integrated your systems, implemented effective incoming inspection, and have an automated nonconformance structure, its time to analyze and view your supply chain effectiveness with analysis and reporting tools. Reporting tools provide a window into your supplier's performance, so you can quickly identify good or poor partners.
The QDA Supply Chain report structure provides a common meeting point for all the data, forms, regulatory guidelines and other information. This includes support for 8D report generation and methods. Graphical data is imported to clearly illustrate the nature of defects. An intuitive editor allows for customized report generation and interaction with standard Microsoft applications. Relationships between interdependent issues, standards and processes are presented clearly, making it easy to track and analyze new developments.
Report templates include:
KPI
PPM Evaluation
Categorize Supplier
Soft Parameter Evaluation
And more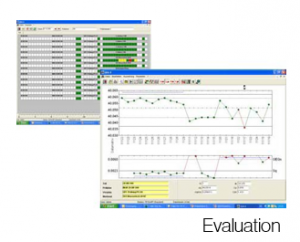 Auditing and correction
With QDA Supply Chain, quality failures can be subjected to systematic quality analyses, which examine the impact of different processes and procedures. This helps to clearly identify faulty incoming lots and affected production lots. The system tracks failures and any corrective measures implemented, establishing a documented history complete with checklists, key data and evaluation methods. The costs associated with specific defects can also be documented and accessed, including warranty, liability, repairs and compensation.
Key links solved
QDA SOLUTIONS Supply Chain Management puts you in proactive control of your supply chain, extends your quality standards to your suppliers and helps you to develop them into the responsive and compliant partners you need them to be. Transforming the supplier performance management process from an adversarial one to a team effort with accurate data and corrective actions empowers achievement of broader continuous improvement goals.
QDA Supply Chain aids in the compliance with many standards including VDA, IATF 16949:2016, APQP, PPAP and PPR.