But how do you prove your calibration and gage management is one you can have confidence in?
Calibration Management
Gages must be calibrated regularly to guarantee reliable verification of inspection results. As parts get smaller and harder to measure, the cost of measuring them goes up. As parts get bigger and more expensive, the cost of scrapping them goes through the roof. As the sheer number of parts that go into a manufactured product grows, the complexity of measuring and managing them expands exponentially.
As a part's dimensions change, so must the devices that measure and make them. Poor calibration that results in large measurement uncertainty causes erroneous and expensive adjustments to the manufacturing process and degrades product quality.
At the same time, regulatory and compliance pressures are driving quality planning processes such as flow charts, FMEAs and control plans to demand more information. The scope is expanding to include traceability of gage and tool calibration.
The key to implementing an effective gage management structure is diligence in calibration management. This structure requires a software that manages measurement systems and gages, allowing you to make the most of your gage and tool investment by optimizing calibration and maintenance expenditure.
Compliance
Calibration is an essential requirement for measurement traceability and compliance. Once the exclusive mainstay of medical and military applications, detailed inspection plans requiring gage serial numbers tracked to specific jobs are becoming increasingly common.
The QDA Gage and Tool Management solution provides all the features needed to easily identify which tools were used to measure each product, the tools settings, and all other relevant data required in the event of a recall.
The system handles gage calibration, calibration scheduling, calibration priority reports and automatic email notifications when gages are coming due for calibration. Auditors find it helpful to view a gage's calibration procedure in tandem with its calibration history. This visibility gives you the confidence to respond to audit questions with pertinent gage and tool management data right at your fingertips.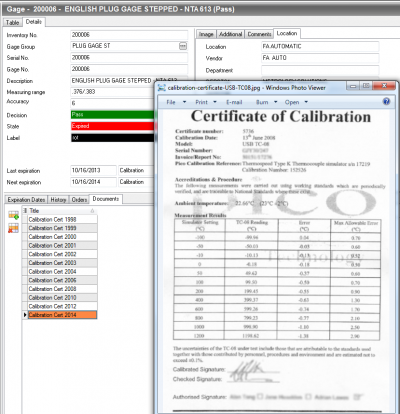 Reporting
QDA reporting formats are user friendly and to the point. Standard reports including gage and tool summaries, due date reports, event history, costs, out of tolerance listings, calibration certificate reports, overdue gage listings, gage location and last gage reports can all be distributed via email. Gages and tools can be identified by multiple means, including serial number, manufacturer and due date. You can also create custom reports, capturing the exact information needed and it can be presented in your preferred format.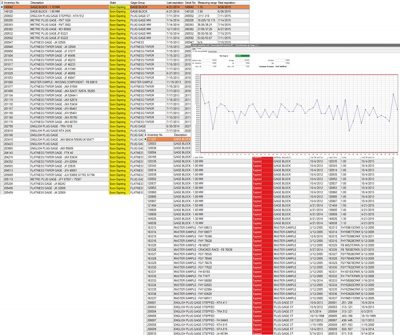 ---
Keep Costs in Check
Manufacturers sacrifice billions per year by not catching defects before they get out the door. Spot on integrated gage and tool management plays a pivotal role in keeping rework down.By establishing and maintaining accurate gage history and performance records, you can optimize testing schedules. Focusing on calibration tools that are in use and need calibration is a more efficient operation than always testing all tools, all the time.
Calibration status can be checked automatically on a plant floor since QDA ties in with SPC and data collection software where the gages are used. Full traceability exists so that in the event an out of tolerance gage has been used the system can know which inspected parts are suspect and require verification, avoiding costly and unexpected recalls.In addition, the QDA Gage and Tool Management system has a sealing function so you can freeze the calibration interval on an unused gage and save the expense from unnecessary calibration.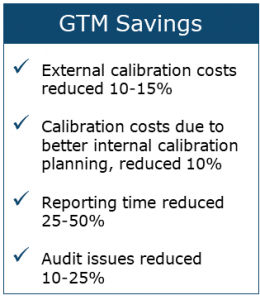 ---
Integration
The QDA Gage and Tool Management system integrates with MSA and standard QDA inspection plans used for SPC, Incoming Inspection and Laboratory modules. By interconnecting multiple QDA modules, you can ensure quality data can be used throughout the system.
Simplify the data gathered by CMMs by connecting them to your quality system and automatically populating inspection reports. Get fast error-free incorporation of measurement data via direct interface to digital measurement instruments, inductive probes, RS232 machine interfaces and 3D CMMs.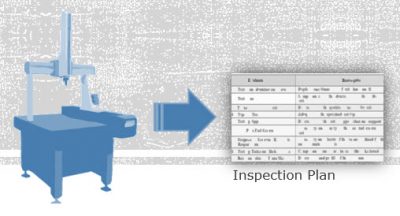 QDA Solves
The QDA Gage and Tool Management system controls the planning, calibration, and evaluation of your gages and tools. The QDA data collection capabilities allow you to integrate gage management with production measurements. For example, as gages get out of spec, you can trace measured parts back to the root cause and limit recall liability.
The QDA Gage and Tool Management solution brings together a comprehensive list of gage and tool management functions under a single automated and integrated platform. It breaks through barriers imposed by legacy calibration applications with:
Unlimited test points per page
Unlimited input of traceability tags
Real-time computations
Extensive history tracking
Wide-ranging integrated reporting capabilities
Event notification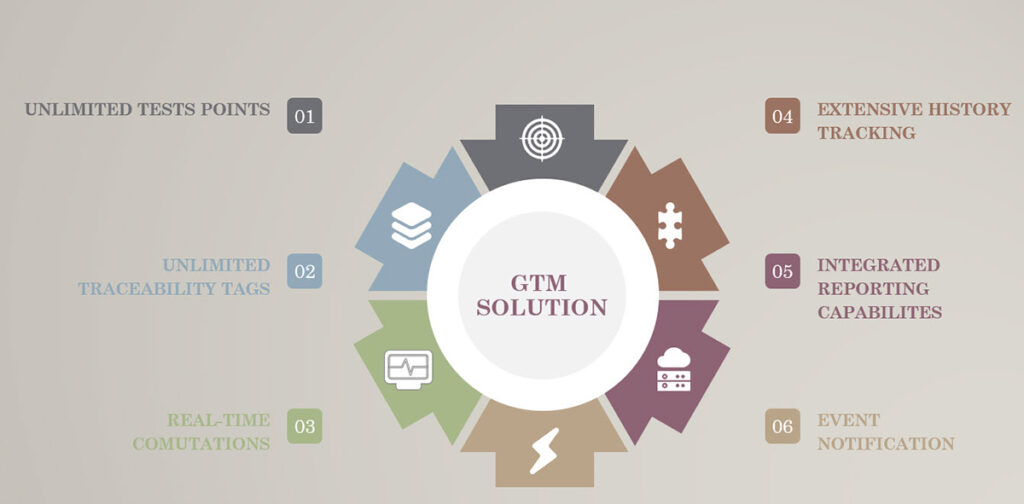 The solution pinpoints day-to-day gaging activity for control and traceability needs, and pulls in all relevant MSA, inspection plan, control chart and calibration data that facilitates sound production decisions and management reporting.
With QDA Gage and Tool Management solution, breaking out of the paper chase is far easier than staying in it.
Checklist: Is Your Gage and Tool Management System Optimized?
Are you unable to link quality documents to gages and master data for audits?
Are you unable to trace your gages back to NIST?
Do you lack notification that gages are coming due for calibration?
Do you have difficulty identifying which tools need to be calibrated?
Is it difficult to track ongoing calibration and inspection costs?
Are you unable to stop the calibration clock on unused gages?
Do you have manual efforts in your GTM process, such as reports or data collection?
If you answered "YES" to any of these questions, its time to consider the efficiencies gained from the QDA Gage and Tool Management solution. Contact us today.
The solution complies with ISO 9000, ISO/TS 16949, ISO/IEC 17025 and MS-3, and conforms to MIL-ST-D-45662A and ISO 10012-1 reporting formats. System is suitable for in-house calibration departments and calibration labs.