What does this mean for your quality management and how can we support you?
One of the known effects of an economic crisis like the one caused by COVID-19 is that companies need to be able to look for new customers, new markets, and potentially new business areas.
To be a supplier of a new customer: Harder work than expected!
This can be for example the classical Automotive Supplier who needs to supply to a new OEM or into a new market.
If you want to be an approved supplier, you must match the requirements for product quality and process capabilities of the OEMs. The approval process consists of a long list of requirements (mostly based on standards like AIAG, VDA or other industry specific standards) which eventually is put together in a set of PPAP documents which you must deliver together with the first set of parts to the OEM.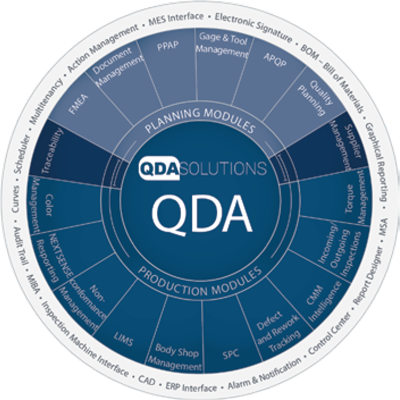 Based on this, the OEM can give you the approval for being a supplier – but only for this specific part.
To be able to match for example the AIAG standard for one OEM does not mean that you can also match the AIAG standard of another OEM, because most of the OEMs adapt the standard with their specific requirements. Therefore, there are a lot of various versions of one standard you must match when you want to deliver to different OEMs.
This puts a big pressure on your organisation. You have to be fast and flexible at the same time. It will be even more complicated when key members of your team work from home or must be in quarantine for some time like it could happen based on the actual Corona situation. This of course adds a new level of risk of delay in the First Part Approval phase and adds a huge demand on task management of the existing team.
Looking for new markets
Another dimension is that some industries are slowed down right now. This means that you have to look for new business areas. These industries have also their own set of demands and requirements which you must fulfil like for example the APQP4Wind standard for the Wind Energy Industry.
The above facts put an enormous pressure on the teams, especially now in times of Corona. To handle that you need an IT system that is flexible enough to fulfil the different standards of the different industries. But at the same time, it has to ensure that tasks are being done or handed over correctly and in time even when the workforce is inconsistent.
What you need is a strong partner – not only a system provider
However, the system is not better than the process you try to support. This means that you need a system provider who knows the process industry and can challenge your ideas. This partnership ensures that you do not have to reinvent the wheel but instead get a solution that supports your business. At the same time, it improves your time to market presence and profitability by doing more with less resources.
The software solution QDA from QDA SOLUTIONS does exactly that. It is proven in various Industries like:
Automotive
Food & Beverage
Medical Device
Aerospace
Energy & Utilities
Foundry
Paper & Packaging
QDA matches all different standards with only one software suite. This means that by choosing QDA you will get a solution that will not only support your current processes but also support you when you investigate other markets or industries.
With QDA SOLUTIONS you get not only the product, but also the support of our global team of optimization experts with many years of practical experience in process workflows. This, together with the fact that QDA SOLUTIONS is part of the GERMANEDGE MOM Solution, allows you to go even further than quality.