For QDA SOLUTIONS management and employees the certification reflects the high degree of responsibility and focus towards the customer. QDA SOLUTIONS GmbH has been certified according to DIN EN ISO 9001 for years and this year for the first time to the new revision 2015.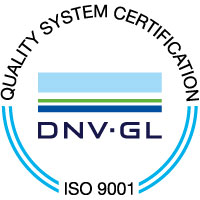 To be successful in the international marketplace today, the most important success factors are: customer satisfaction, customer orientation, process efficiency and the ability to respond quickly and with flexibly to market requirements. To be able to implement these complex requirements, a reliable quality management system is essential.
An ISO 9001 certified quality management system has the advantage that it offers customers, partners and suppliers internationally accepted proof of competence and performance. The basic principle of all management systems and an indispensable part of the standard is the continuous improvement process, which leads to an improvement in service, product and project quality. Optimizing processes and structures can increase efficiency and reduce costs.