Lübeck, March 23, 2022,

For the period of 2022 to 2023 QDA SOLUTIONS has achieved the requirements to upgrade their Communication on Progress (CoP) from Express to Basic Status.

The Basic CoP consists in structuring on the QDA SOLUTIONS internal and external operations into four (4) different topics – Human Rights, Labour, Environment, Anti-Corruption.

The UN Global Compact encourages participants with Basic CoP like QDA SOLUTIONS to improve policy implementation and increase transparency to progress toward achieving the next upgrades, such as GC Active CoP and GC Advanced CoP.
The participation of QDA Solutions, headquartered in Germany, is reported in the UN Global Compact webpage – you can see our current status and CoP by following this link: Communication on Progress | UN Global Compact
About the Principles of the UN Global Compact
The universally recognized principles of the Global Compact in the areas of human rights, labour standards, environmental protection and the fight against corruption are:
the Universal Declaration of Human Rights

the Declaration on Fundamental Principles and Rights at Work of the International Labour Organization

the principles of the Rio Declaration on Environment and Development

the UN Convention against Corruption
The Global Compact calls on companies to commit to a catalogue of fundamental values in the areas of human rights, labour standards, environmental protection, and the fight against corruption, to support them and to put them into practice within their sphere of influence.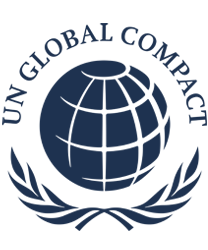 Contact:
Francisco Carrera, QEHS Manager
QDA SOLUTIONS GmbH
Heiligen-Geist-Kamp 4a
23568 Lübeck
Germany
Phone: +49 451 610770
Fax: +49 451 621777
Email: info@qda-solutions.com