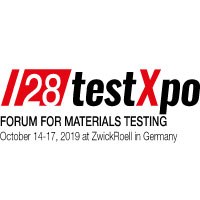 Your advantages
Worldwide standardization
Significant cost savings through automation
100% compliance of your test certificates
The testXpo fair offers more than 250 exhibits with 8 different branch and technology centers. Along with the Zwick company, 25 co-exhibitors from the fields of testing technology and quality assurance will also be represented. In addition, there will be 50 presentations by national and international experts.
The event including all presentations and lunch is completely free of charge for all participants.
Visit QDA SOLUTIONS in Ulm and get guidance specific to your LIMS needs.
Venue:
ZwickRoell GmbH & Co. KG
August-Nagel-Str. 11
89079 Ulm, Germany